imup4 in action from imup4 on Vimeo.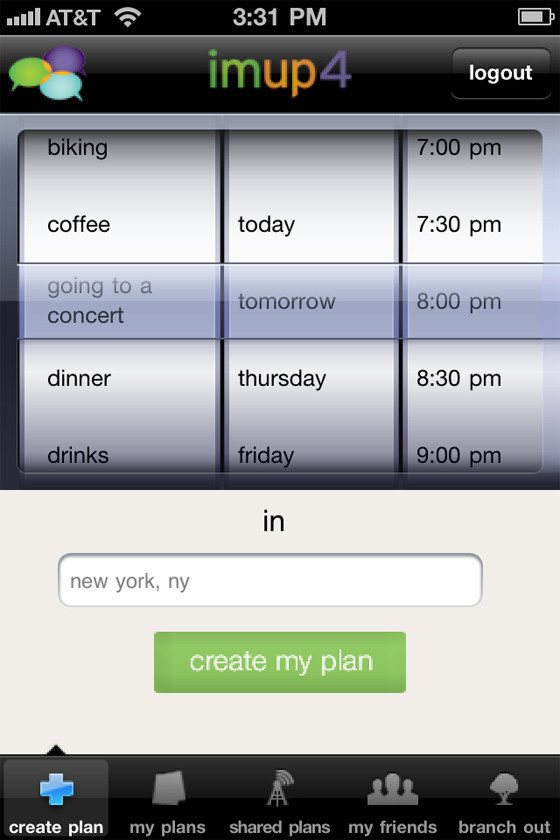 ImUp4 App Helps You Hang Out, Not Miss Out (VIDEO)
:
"Most existing social media sites are all about sharing what we're doing or what we've done. Foursquare allows you to check in once you've arrived at a location. Twitter asks you to share "what's happening" right now. Facebook is a hub for all the best pictures from last weekend or last night.

"There's one big drawback: by the time your friends' party has shown up on Facebook or Foursquare, it's usually too late to join. Enter ImUp4, which aims to provide a way for people to share what they'd like to do with their friends, before it's happened, then sync up offline for drinks, dinner, brunch, or biking."