Sandy Hook geo-tagged tweeting measure during Obama's speech on December 16, not surprising RTs of a few tweets by national and international journalist turned the small town to a major tweeting hub.
Later that evening, this is the middle of the night, tweeting has gone down but the few tweets made from Sandy Hook continue to be retweeted around the world. This is measured as local activity by my tool.
In fairly remote areas like Newtown precise geo-tagging often becomes difficult. Mobile devices and computers are often provided the geo-location of a hub point. During the Sandy Hook vigil that Obama spoke at we saw the most geo-located tweets associated with the small down of Sadny Hook itself.
Tracking tweeting coming from Sandy Hook vigil where Obama is going to speak. As we would anticipate levels of tweeting have risen somewhat during the service, but not as high as during the event. News agency and some locals may be tweeting but likely few will during the ceremony. As the ceremony progresses the level of tweets and retweets in the area of Sandy Hook has risen to about 100 an hour, mostly people all over the world retweeting the few news tweets coming from the area.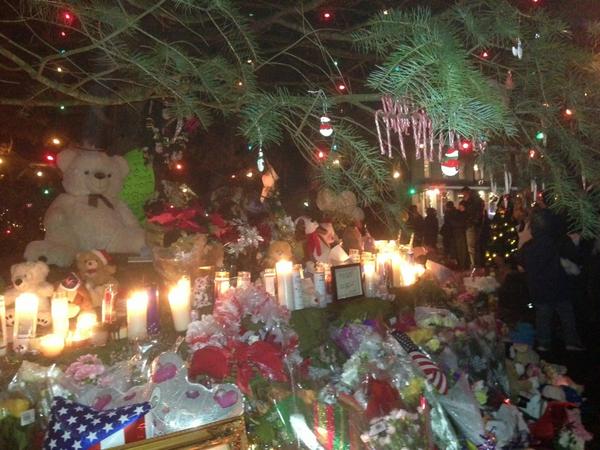 Image from Twitter