Wednesday, 19 December 2012
Will be interesting to see if mobile tweeting rises at a mobile Silicon Roundabout Meetup
Silicon Roundabout
Wednesday, December 19, 2012
6:30 PM
Google Campus
4-5 Bonhill Street
EC2A 4BX


High tweeting coming from Jung-gu town center in Seoul South Korea as crowds gather after the election of the first female President. Embed code <iframe src="http://happan.in/m/?lng=126.97799563407898&lat=37.56565387825778" width="500" height="450"></iframe>

Below are tweets coming from the location, so if you have Chrome or read Korean take a look.

Social Media map of Round Lake Illinois and surrounding area where I grew up
These two maps show a fairly typical experience of people who grew up in rural towns who decided to go to cities. Above is a social media map of Round Lake formed over 24 hours. We see a few tweets, a few scattered Wikipedia articles and Yelp venues. There are no Flickr images, and despite running for 24 hours not one located trended on Foursquare. Below is five minutes run in Chicago. A vast cluster of foursquare trending and Flickr images along with a dense concentration of Wikipedia and Yelp. In short a major city has more things, and more things online, than a small town will experience in years. The growth and triumph of the city is the crowd of diversity, interest and fun over an isolated xenophobic unsustainable boredom.
I know that is harsh but I view the move to the suburbs after World War II as one of the worst mistakes in modern American history, and one that has hurt the US culture and economy. Suburbs created isolated, alienated, narrow existence. I for one found the return to the city as a utter liberation, and I have not looked back.
Chicago Web 3.0 map
Tuesday, 18 December 2012
Social media map showing Yelp venues and Wikipedia articles about Dublin showing a vibrant mix of culture and economic locations captured on the web
Monday, 17 December 2012
Like many Americans my age I was born in a city, but grew up in a suburb. My youth was dominated by the idea of the "dying city". Chicago, where my family was from was a our Egypt. The Suburbs were our Promised Land.
I returned to the very city my family left. Rather than blight and decline I found a space of opportunity, culture and diversity. A place of fun. I found I love cities, and I found that a lot of other people love cities. In fact most of my family didn't move to the suburbs, they stayed in Chicago because the suburbs were frankly dull. A place where if you didn't have two kids crying and a TV blasting you would lose your mind. A zone without the richness of either urban or rural life, a space of paved roads and sod grass where, in my opinion, the worst of rural and urban life came together. Unclean, wasteful of energy, congested, while at the same time close minded, isolated, petty.
I think you can gather I am not a big fan of the idea of suburbanism. And I am not the only one. All over the world people and governments are rejecting or ignoring this wasteful style of living.
Map of major social media data points in Chicago, you can see the city is more than a mass of infrastructure, it is a cluster of cultural and intellectual wealth that is driving the new economy.
We are living in a Golden Age of cities.
The process of suburbanization that America experienced after World War II has been one feature of American life that did not go global. The world has embraced cities where now a full half of the world live.
Suburbs are a resource intensive form of life. Suburbs economic life is depends on the automobile to build a thin wide matrix of settlement over hundreds of miles square with a very low density. This produces highly isolated living, which required the telephone to maintain communications and TV to preserve cultural identity.
One might assume that the Internet, withs it combination of broadcasting, direct communications and support for remote working could promote suburb life.
And there is no doubt that many people will be able to live in more rural settings because of the Internet.
The home town where I grew up, Web 3.0 technology has reached most of the settled areas of America, but along with thin layer of wide scattered development comes a thinness of cultural opportunity. As the Knowledge Economy expands these areas will only be able to compete via low tax rates, rents and wages, which will likely feed in to the relative poverty of cultural opportunity offered by a city.
But I think something bigger is happening. T
hough the Internet works well with suburbs, the mobile internet actually is part of the rising urbanisation. Geo-located web services are most useful in an urban setting.
Google maps and Foursquare can open up the hidden places and folds in the urban landscape. And the cities themselves contain the density of cultural capital that is driving the Internet. The Internet is thus being mostly created in cities, and mostly used in cities and is most useful in cities.
Its not just that access is better in cities, though it is, it is also simply the fact that there is more you can do with our mobile phone in Chicago Illinois than Round Lake Park Illinois. Not only is there more to find and checkin to, but this means there is more to post in a big city, which feeds the process of data and social network creation.
Suburban living certainly encourages social networks, which can help overcome the isolated of wide settlement areas. Soccer moms are turning to Facebook to keep a network of friends. But in the new generation of Web 3.0 geo-located services there is little benefit to suburban living. Growing up in Round Lake I already knew the few places there were to go. Perhaps a Google maps could have helped find a review for a place that involved a 80 mile drive, which people in suburban areas will often have to do to find a good pasta place or real Thai food. But the real winners in Web 3.0 will be foot traffic in dense areas, where the intelligence of geo-social software will open a new renaissance of urban spaces coming in this new decade.
Sunday, 16 December 2012
Sandy Hook geo-tagged tweeting measure during Obama's speech on December 16, not surprising RTs of a few tweets by national and international journalist turned the small town to a major tweeting hub.
Later that evening, this is the middle of the night, tweeting has gone down but the few tweets made from Sandy Hook continue to be retweeted around the world. This is measured as local activity by my tool.
In fairly remote areas like Newtown precise geo-tagging often becomes difficult. Mobile devices and computers are often provided the geo-location of a hub point. During the Sandy Hook vigil that Obama spoke at we saw the most geo-located tweets associated with the small down of Sadny Hook itself.
Tracking tweeting coming from Sandy Hook vigil where Obama is going to speak. As we would anticipate levels of tweeting have risen somewhat during the service, but not as high as during the event. News agency and some locals may be tweeting but likely few will during the ceremony. As the ceremony progresses the level of tweets and retweets in the area of Sandy Hook has risen to about 100 an hour, mostly people all over the world retweeting the few news tweets coming from the area.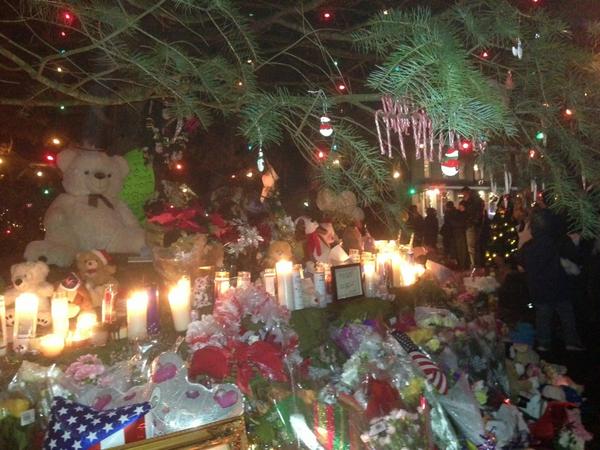 Image from Twitter
@tayyfiasco #AFROBEATS: PLZ DL AFROBEAT MEGAMIX hu.lk/uqqnp608xp8g by DEEJAYBAYO n BEST OF AFROBEATS:hu.lk/wrpeeo1sey2o by DJSOMBODI
— afrobeats (@AfroBeatMixtape) December 16, 2012
Recently I have been thinking a great deal about how lifeless 'media' becomes lived culture.
After the death of Ravi Shankar
I have been thinking more and more about how music creates the emotional bond between people, their time and their community. Music is so core to the adoption of new technology as well, you can even say Apple created much of the Web 3.0 revolution by opening mobile music to the Internet via iTunes and the iPod (though I personally would like to see more free download)
Today on twitter I came across a group that really interested me, the
London Afrobeat Collective
. I have loved Jazz and Jazz fusion since my time living in Chicago and it was good to see a group that merges world music, Jazz and social issues here in London.
Tools like twitter, Facebook and the web gives groups like these a platform to promote their work outside the limits of traditional studios which try to stage music as an event that reduces risks. The big labels are all obsessed now with reselling old music because it has the least costs and risks. So it is up to social media to fuse the music of a new kind of social like and a new kind of consciousness.
Saturday, 15 December 2012
Santas taking over NYC! #santacon twitter.com/NicoleMillerNY…
— Nicole Miller (@NicoleMillerNYC) December 15, 2012
Flickr is not a very commonly used Web 3.0, but my research shows that when a really amazing event happens it is Flickr that shows the most marked increase, as people post images to Flickr of an interest event. On 15 December 2012
Santacon
came to London, with thousands of people dressed as Santa converging from various locations to a major party in Trafalgar Square.
Satancon is a situationalist surrealist bit of insanity, and to be there is to see something you are unlikely to see anywhere else.
Concentration of Flickr posts at SantaCon in London
Analysis of tweeting from the event, which is a remarkable spectacle shows a massive increase in Flickr posts from the location.
The use of Flickr over other social media makes sense. An event like Santacon is a pure spectacle, a visually unique event that people will struggle to capture on their mobile phones. It will produce a high level of image posts.
London
New York
More in New York
Real time Occupy Staten Island Survivor's Day, showing the level of geo-tagged tweets and retweets in a 250 meter radius per hour.
There is talk of a protest later today at the Mayors house.
Below is a list of real time geo-tagged tweets coming from the Staten Island event.
Friday, 14 December 2012
Tweeting levels around Newtown Connecticut Sandy Hook Elementary School, level shows geo-tagged tweets per hour with 250 meters of the school. Embed coded: <iframe height="450" src="http://happan.in/m/?lng=-73.27854037284851&amp;lat=41.41959999746598" width="100%"></iframe>
We have seen a pattern of elevated tweet usage after a school shooting for some time.
Using tweeter in such a situation makes perfect sense. One can make a tweet very quickly and all of one's friends and family can see at once, along with law enforcement. There is no stressful delay as people phone each other with information. But there is also a danger that potential victims are giving away their locations by tweeting with geo-locations.
Map showing the number of tweets and re-tweets from the area of the shooting site.
The above windows shows tweets within a KM to the shooting. As with many major news stories most of the traffic is due to RTs.
Over 90% of the tweets are RTs in fact.
We count these RT in determine the store because they give an important picture of who finds a location important and how important an event is. It is not the case that over 130 tweets are coming from the location. Rather a few tweets from a location are being retweeted over and over again.
It makes obvious sense to me to count there. If 5 tweets from one located are retweeted 1,000 times you have a pretty safe bet that something significant has happened in a location.
By contrast tweeting levels are low for the local hight school and the rest of the town. So we can see a simply principle of deciding the 'importance' of events on the ground. If there are a lot of retweets of tweets from a location it is likely that a significant event is happening there.
Posted by

Bob Hooker
at 18:24
No comments:

Thursday, 13 December 2012
In the future we won't elect presidents. We'll have a primary, then Nate Silver will go into a spice trance and pick the winner.
— chase (@chsrdn) November 7, 2012
Nate Silver joke with Dune reference. Much was made after the 2012 election of the capacity of a few high end nerd Data Scientists like Nate Silver who were able to use the mass of information the web makes available in real time to get a far more accurate projection of the election than most traditional firms and almost all pundits.
The story is that the crowd is great as a source of data, but that there is so much data that an elite class of new scientists are need to analyse the data. The approach is that Big Data coming from the mass of users is great, but to understand the data you need massive experts.
Key: But a closer look at the analysis game shows that the crowd is not only a good source of data, but also a good source of analysis.
Take for example the
Iowa Election Markets
. The IEM is a project looking to harvest the wisdom of the crowd by allowing them to place small cash wagers on the outcome of major events. For example before an election you can buy or sell shares in one of the candidates. Initially for $1 dollar you get two shares: one that will pay a dollar is the democrat wins and one that will pay a dollar is the republican wins. People can then trade their shares with each other establishing a price. The idea is that the prices will determine the crowd's attributed likelihood of an event.
On the other hand a more subtle way is to pay on vote share. For example election sees one candidate getting 60% of the vote and another getting 40% the market will pay out 60 cents for the stock of one and 40% for the stock of another. Users can then trade the stocks to indicate a crowd sourced idea of how the vote share will turn out. People will try to guess the value of each share based on the likely outcome of the election. If they can buy the shares cheap they could make money.
IEM prices for votes share for Obama and Romney
Remember the players of this game, which is played online and is rather nerdy, have access to the mass of information published in polls. They also have access to the news, social media and other people to form an opinion. The market is open to any adult player who can pay for shares online.
All the users need to do is mail a request form in
.
Opposed to this is Gallup polls, one of the nations most prestigious polling services. Gallup polling conducts telephone surveys. Based on the outcome of this surveys its experts use models it has developed to analysis the data and make a project. Their projects always differ from the outcomes of the polls themselves as they use past experience to project who is likely to vote, and how people who did not respond may vote.
So on one side you have a well established team of experts engaged in direct research, with well established tools of analysis and a long track record in Gallup. In the IEM you got a lot of people gambling who need no more than $5 to start.
How did both sides do in projecting the outcome of 2012 election? Truth is it is not even close. Smart money would be on the punters of IEM over the experts at Gallup.
What Happened
Looking at vote share the latest numbers I have seen give 50.9% to Obama and 47.3% to Romney.
Gallup gets it wrong
On Dec 4th 2012 Gallup poll issued its last project of 'likely voters.' According to the experts at Gallup poll Romney would edge out Obama by 1% point.
| | | | |
| --- | --- | --- | --- |
| | | Obama | Romney |
| | | % | % |
| | | | |
| 11/1-4/12 | | 49 | 50 |
So difference between projection and reality was 1.9% for Obama and and 2.7% for Romney meaning that Gallup was off by 4.6%.
This is being kind, if you take a longer project of you see that this was the best project Gallup could give. Very significantly Gallup failed to call the winner of the election.
Iowa Election Market Got it Better.
| | | |
| --- | --- | --- |
| Date | Contract | AvgPrice |
| 11/01/2012 | UDEM12_VS | 0.505 |
| 11/01/2012 | UREP12_VS | 0.492 |
| 11/02/2012 | UDEM12_VS | 0.516 |
| 11/02/2012 | UREP12_VS | 0.478 |
| 11/03/2012 | UDEM12_VS | 0.528 |
| 11/03/2012 | UREP12_VS | 0.48 |
| 11/04/2012 | UDEM12_VS | 0.507 |
| 11/04/2012 | UREP12_VS | 0.489 |
| 11/05/2012 | UDEM12_VS | 0.509 |
| 11/05/2012 | UREP12_VS | 0.487 |
| | | |
Its easier to understand this table
| | |
| --- | --- |
| Obama | Romney |
| 0.505 | 0.492 |
| 0.516 | 0.478 |
| 0.528 | 0.48 |
| 0.507 | 0.489 |
| 0.509 | 0.487 |
| | |
| Average | Average |
| 0.513 | 0.485 |
So the difference between projection and reality for the 5 days before the election of the punters of Iowa election market was about 1%.
And these punters who all had no more qualifications then being able to make a $5 deposit called the winner.
Nate Silver
It is anticipated that some people may question my concentration on Gallup. No question that Gallup poll is an established polling agency, but it may be that its methodology is outdated an new projections like
Nate Silver
's using Big Data of many polls and statistics are far better.
Nate Silver's project was excellent as well, but the difference between projection and reality of Nate Silver was 1.1%, actually a little bit higher than the error of the IEM which differed by .9982%. Okay that is close enough to be the same, but Mr Silver did not do better than a group of people gaming on a web site all of whom had no more qualifications then being able to pay a $5 registration!
Conclusions
As for projecting the outcome of the 2012 presidential election it turned out that the Iowa Election Market, which relies on the concept of 'wisdom of the crowd', formed a far better projection in the days running up the election than the experts at Gallup polling. One may argue that they had an extra 2 days to refine their guess, but this did not improve the accuracy of their betting. Rounding of the IEM projection was 51% for Obama 48.5% for Romney, a far closer guess than Gallup projection of 50% for Romney and 49% for Obama.
True that Nate Silver's projections were much better than Gallup's on popular vote share, but they were no better than IEM. Also there is a difficulty of selecting which expert is correct at any given time. Before the election Nate Silver seemed to be something of an outlier. Media coverage of the election faced the problem of many experts, some like Gallup had a longer established record than the 34 year old Nate Silver. Honestly it would be very difficult to decide which expert has a valid method and which one does not. As for the crowd sourced guess they sum of guess of people who did not need to be experts to play came out if anything a little better than Nate's opinion.
It is understood that a growing confidence in Nate Silver may have impacted IEM punters. It is also understood that without the data from polling services, along with other sources of data, the IEM punters would have little basis to make their calculations. I am not arguing that polling and expert analysis is invalid or outdated by crowd sourcing, rather than for people who make it their business to guess outcomes the 'wisdom of the crowd' as applied to analysis should not be ignore.
Wednesday, 12 December 2012
So why is a blog about mobile internet and social media posting about the death of Ravi Shankar? Because it is important to remember that the emerging new network culture is located in a much larger set of social events. One of the key events of this is globalization. Globialization differs from Empire in that there is more of a merging of cultures, where other voices are given more of a say.
Ravi Shankar more than anyone else helped to create the music of this global culture. He didn't just give to the larger audience the traditional music of Indian civilisation, but he also worked with some of the greatest artists in other cultures to create a global sound.
It is impart the music he created with the likes of Phillip Glass and George Harrison that gave to us the sound of the global culture. This sound is a key element to the whole person embracing the concept of a single collaborative human being. It is the ethos reflected in much of the emerging P2P globalism on sites like Twitter or Foursquare.
Before Ravi we had the music of Europe, the music of South Asia, the music of Africa and so on. Only America Jazz and Rock were much of a fusion. After Ravi we had a music of the human race.
Tuesday, 11 December 2012
Tweeting levels of Michigan Capitol building as protest against new legislation to limit union powers passes the State Assembly. UPDATE: After the protests were over we have seen this part of Lansing seeing lower twitter and other parts 'out tweeting' it.
Tweeting levels at two protests in Cairo and Lansing Michigan for December 11 2012, the tweeting levels are both almost the same
A nice photo of solidarity in response to politics: twitpic.com/bl29ji via @chris_mitchell_#rtw #democracyinaction
— Occupy Chicago (@OccupyChicago) December 11, 2012
The above map shows how tweeting drops as you move away from the Capitol building
And not far from the Capitol building in Lansing tweeting drops to nothing, so we can conclude that a large percentage of the people tweeting are from the Capitol.
Below you can see tweets coming from 1 KM radius of the Captiol, showing a lot tweets and RTs about protests.
Posted by

Bob Hooker
at 17:29
No comments:

Monday, 10 December 2012
Af of 23:10 GMP Facebook is down, I have found these statistics
Word is spreading via Twitter that Facebook is down all over the world
The apocalypse is amongst us. Facebook is down.
— Prince Charles (@Charles_HRH) December 10, 2012
As I write this the number of people tweeting in the worlds major cities that Facebook is down is rising and rising. Its like one of those old movies when the Martians attack and they cut to the world capitals to see the radio presenters in their own language explain the same story over and over again: the world is ending.
Last I checked these were the states.
In Madrid about 10% of geo-tagged tweets mentioned Facebook going down.
In New York City about 2% of geo-tagged tweets mentioned Facebook going down.
About 3% of Paris geo-tagged tweets discuss Facebook going down.
In London is as high as 8% with a tweet by a popular parody site of Prince Charles going massively viral right now
.
Update:
A 23:30 GMT Facebook is back up and running, but the chatter spreads.
In Madrid 18% of geo-tagged tweets mentioned Facebook.
In New York, fast paced Capital of dynamic Capitalism, it was already old news at 1%.
But in London the tweet from @Charles_HRH carries a London geo-location and his posts are going viral. Last I checked 85% of geo-located posts in central London were actually re-tweets from this account.
Friday, 7 December 2012
やーまーはしろーがねー♪(ホームのメロディ) @ 福山駅に写真つきタッチ! tou.ch/H22VrN twitter.com/kyubint/status…
— きゅーびん(さすらいのツッコミ戦士) (@kyubint) December 8, 2012
UPDATE: December 8.
I know this is not very scientific, but if people in Fukuyama are posting tweets like these I assume things in Japan are pretty calm.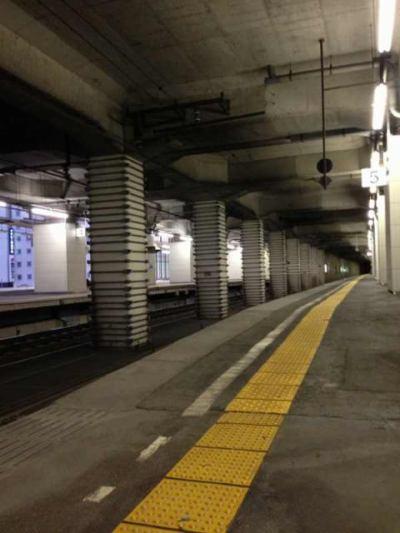 What is a bit more scientific is that checking late afternoon Japan time in all the major cities we are tracking, all show pretty active tweeting and in the last 100 tweets from all our major cities not one uses the hashtag #tsunami.
If anything major was happening we would see higher tweeting where mobile systems worked, drop off in coastal areas, and lots of use of a fixed hashtag like #tsunami.
See my work on tracking disaster impact with Web 3.0 technology after Hurricane Sandy
.
Initial Post
We are tracking some major cities Japan after a Major Tsunami warning was issued.
The last Tsunami caused a massive drop in tweeting in many coastal cities
.
Magnitude 7.3 earthquake strikes off Japan's east coast; tsunami warning issued for Miyagi prefecture - USGS / JMA on.doi.gov/VNczLR
— Breaking News (@BreakingNews) December 7, 2012
Posted by

Bob Hooker
at 23:35
No comments:

Thursday, 6 December 2012
Looking at Twitter, Flickr and Foursquare its pretty clear the legacy of years of development east of London has been: nothing.
During the Olympics the stadium was a flood with Flickr image posts and Foursquare trending venues.
Come winter and only Wikipedia is left. London has, during a time of austerity, purchased an expensive museum.

Celina is well worth following on Twitter.



Social measurement slides from today's workshop now up slidesha.re/UeaBTz #socmedresults
— Celina Burnett (@celinacburnett) November 29, 2012
These slides cover work done with social networks during the 2012 Olympics,
which interests me because I did a great deal of work analysing geo-located social media during the Olympics
.
What I would add to the insights Celina Burnett presents on social media and consumer behaviour is that this behaviour is situation in a location. All of the activity on Facebook and Twitter about the Olympics is meaningless unless the event happens, and the event happens in a place. Much of what was driving the spikes in traffic on social media were coming from the event itself.
Her works makes me wish I had spent more time analysing the levels of tweeting, Flickr and foursquare at the Olympic torch sites. I have since developed tool to do this automatically, so that I can start looking more at the process of how real world events cause social media which causes more social media which motivates participation in real world events which continue to expand social media.
Wednesday, 5 December 2012
Occupy Sandy has merged real world organisation and team building with cyber tools allowing rapid agile collective response in a decentralised fashion.
Social media and social change: I had my doubts about cyber-activism
In 2011 I was interviewing members of the media team of one of the first of what would come to be called Occupy camps in Madrid. At one point I said my concern was that people in Madison Wisconsin protests could have become too concerned with social media and not social change. Tahrir and Madrid had shown that one can get a message out on social media, but was social media itself a dead end?
Many people, myself included, assumed that the end of Occupy last year, the failure in Bahrain Protest and the victory of the Islamic Brotherhood showed the weakness of cyber-activism compared to on the ground activism or state power. In Madison Unions could fill Twitter but not recall a governor. It seemed that the communities formed in protests and online social networks were too shallow to be effective in real life political struggle over the long term.


and maybe I was wrong...
Though the issue of the effectiveness of cyber-activism is still open, recent events are starting to make me think that the agile, global and low cost tools like Facebook and Twitter can provide movements may give them an effective organisation edge. Occupy Sandy, which emerged almost over night has shown that rather than just fading away the Occupy movement kept a virtual structure that could re-emerge quickly and effectively when crisis took place.
A simple tool like Facebook events, that anyone can use and anyone can access have given OccupySandy means of fund raising, communicating and community building that would have required buildings, staff and budgets just 10 years ago.


The new "smartCrowd"
This new kind of smart crowd can exist in virtual ghost like states on line for long periods. Major media and authority may assume they are dormant. But by combing social networking, real time communications and geo-aware service these movements can spring back in to active existence much faster than more traditional social organisations like parties or churches.
The speed and effectiveness of Occupy's response to the Hurricane Sandy is historically unique. I venture to say that no other organisation so young, and so attacked by politicians and people in the media, could have ever mounted such an effective relief effort before the age of mobile phones and social media.
The roots of Occupy Wall Street are the anarchist traditions of mutual aid and mutual respect. That each person can contribute value, that most will, and that given the opportunity to participate in decisions that affect them, and the autonomy to act, people will collectively implement the most fair and effective way of delivering the results desired by the community. It's really a simple concept, but one that can be hard to articulate using real world situations. Like many things, you need to experience the benefit of mutual aid, not be lectured about it.
Occupy has managed to become an anarchist movement, but its not just about ideals and philosophy making Occupy Sandy, technology is playing a key role. In Staten Island Occupy has proven that rather than being a rabble of drug out rapist is a new generation of idealist youth and community members wanting to make a difference. And mobile and Internet technology give this new generation of digital natives a new tool in self organising and activism.
The Occupy movement has been able to use the tools of Twitter and Facebook to reform almost over night as a new kind of organisation with a new kind of purpose. Facebook and Twitter networks provide fixed social networks that could be called upon right after the disaster to get help. These social networks contained more than just people who liked something on Facebook, much of this was formed in real social action a year earlier that was recorded in Facebook and Twitter social graphs.
Twitter the ultimate organisation tool
Online social networks like Twitter have an advantage over traditional forms of recording social organisation. Twitter forms social networks, any social network of any kind and any size. And it can record any layer scaling from a small group to the entire planet. It is that simple. The networks might be very lose and meaningless like people who follow Lady Gaga, or close like members of the same family or workplace. But more important it can be anything in between.
@occupysandy in Staten Island #SandyAid needs: Paper Towels, Toilet Paper, Dish Detergent, Tyvek Suits & #P100 masks!
— Occupy Sandy (@StatenIslandOS) December 5, 2012
Using Twitter has allowed networks to share information not only with each other, but it various circles of contacts including the entire world.
It can do this without having to be concerned about publishing official information, communications can at the same time be address to a small community, a larger social network and the entire global network. Occupy can orgnize its relief in an agile way using tweets about specific meeting and people between members following a common hashtag, but it can extend these to global reach. Request for support or information can be made on a global level with the same tool used by a team of people cleaning up one house or street.
Fior example if a member tweets that they are finding a lot of damage to asbestus buildings in Staten Island it not only can be read and shared by a group working in Staten Island, but also a expert on the dangers of asbestus work in Canada or Ireland may pick up the tweets on the term asbestus. They can then retweeted to social networks of experts and advice the group about risks and best practices.
People can quickly find a expert or subject matter and post either direct or general questions, either requests for local work that only apply to a few hundred volunteers to requests for money or aid that can be global. The same tweet can do both.
Facebook is the telephone, the phone book, the mail system and the photo album now
Facebook provides a tool almost everyone has, a tool that allows formation of social networks, of planning and inviting to events, and of messaging in IM. On Facebook people who had liked Occupy Wall Street could be messaged by a group administrator for help with Occupy Sandy. People would send invites to specific events and messaging could move from IM to email to group posts seamlessly.
Mapping technology gives command and control to everyone
And Google Maps has provide a tool for co-ordinating all on maps. The
Occupy Sandly mappler.info
can aggregate relief information in real time on maps that make it clear where there still is a need.
Working with informal social networks using these free tools Occupy has managed to impress its old enemies that it is a real engaged social movement not to be dismissed stoned media obsessed kids.
Occupy Sandy will be remembered as a proving ground for a new kind of social engagement, one that merges real world organisation and team building with cyber tools allowing rapid agile collective response in a decentralised fashion.